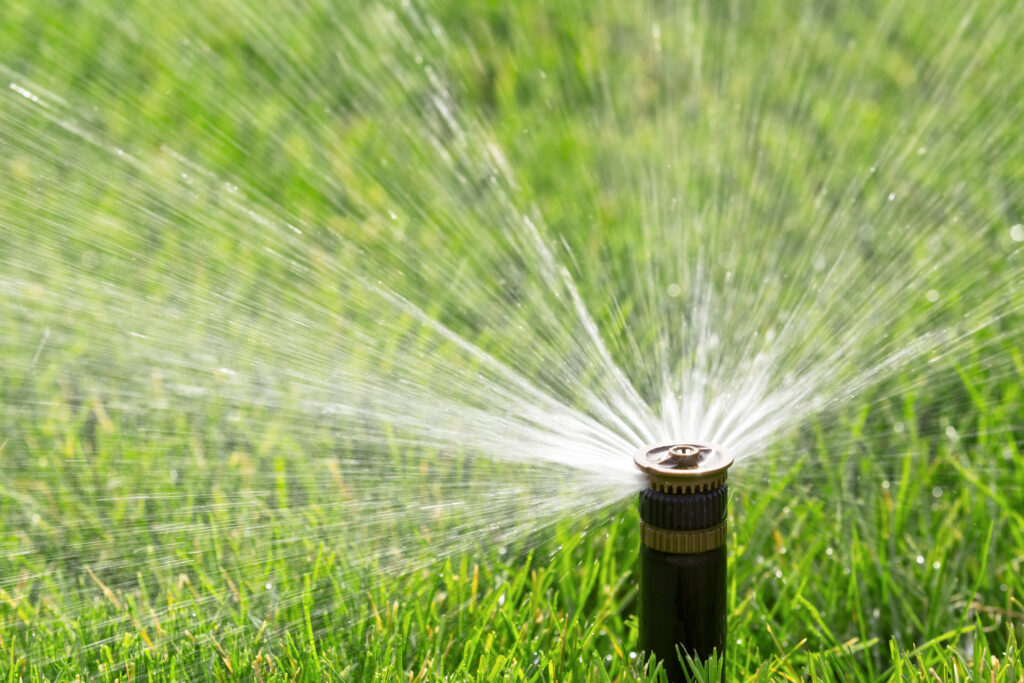 The use of drip irrigation is an important tool for water conservation. To be efficient, however, drip systems need to be used properly and inspected regularly.
By now, your irrigation system should be up and running. If you started your irrigation system without a full inspection, it's not too late to perform this step. In fact, this inspection should be performed periodically throughout the watering season.
When your system is turned on and charged with water, open the irrigation box or boxes and visually inspect the backflow preventer and the valves for leaks. The backflow valve is often located above ground, possibly under a cover.
If there are no visible leaks, run your system using the manual setting for each valve, one valve at a time. As the system is running, walk around the yard, checking for any wet spots in inappropriate areas. Move from plant to plant and tree to tree checking to ensure that water is dripping freely from each emitter. Pay special attention to the small lines running to each plant – animals seem to have an uncontrollable need to munch on these and often chew right through the lines.
Emitters come in various sizes and shapes but all serve the same purpose, gentle delivery of water to your plants. If water is shooting from the line, chances are good that the emitter is missing and needs to be replaced. If water is dripping too slowly from the line, the problem is a clogged emitter or mineral build-up. Remove the emitter and clean out any loose debris. If the problem is calcification, try soaking the emitter in vinegar to dissolve the mineral deposits.
In the course of your inspection, be sure to cap any lines that are no longer in use. This will help to conserve water.
The advantages to the use of drip irrigation are many. Water is delivered directly to roots so there is little evaporation or run-off. Prevention of run-off means that weed growth is minimized and less fertilizer is required. Most notably, plants will thrive with a regular, consistent watering schedule.
Monthly monitoring throughout the growing season is important to identify irrigation problems before it is too late. Your plants will often tell you when your irrigation system is not functioning properly. Yellowing leaves that drop prematurely and plants that droop, even when surrounding soil is moist, are usually signs of overwatering. Under-watered plants often show distress through wilted, brown or pale leaves. Pay attention when you plants are telling you that there is a problem.
Popular in the mainstream market in the past few years are "smart" irrigation controllers which use sensors and weather information to manage watering times and frequency. Smart controllers are irrigation clocks that automatically adjust irrigation run times in response to environmental changes. They have the ability to turn off your sprinklers automatically during rain, high wind or low temperatures. Irrigation systems run by smart controllers have been documented to use up to 25% less water than traditional systems. Results have been so impressive that some communities have mandated the use of smart controllers in all new landscapes.
If you would like help inspecting your own irrigation system, or if you encounter obstacles, call a licensed landscaping company. The professionals at Vicente Landscaping will be happy to perform the task for you. If you are interested in the savings provided through the installation of a smart controller, they would be pleased to discuss that, or any of your landscape needs. Call the office at 928-636-1601 to set-up an appointment.